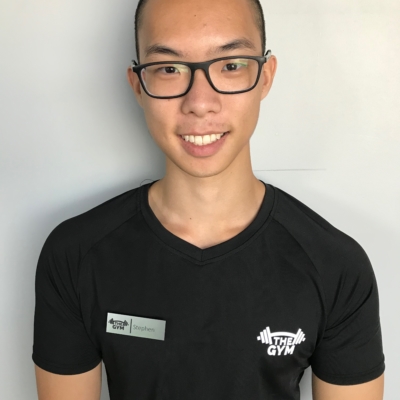 Stephen Yee
Personal Trainer
Certifications
CanfitPro PTS

CanfitPro Fascia, Movement & Assessments

CPR
First Aid
Focus & Skills
Functional/Athletic Training 

Dragon Boat/Paddling Specific Training

Postural Awareness and Injury Prevention
Bio
Having been a competitive Dragon Boat Coach/Trainer at the University of Toronto for the last 3 years, I have helped countless student athletes achieve their fitness goals. My main objective is to provide individuals with the tools to obtain strength, mobility, and better body awareness. I strive to develop healthy, well rounded individuals for the long term by implementing customized training programs to suit your needs. Whatever your level of performance, I'm eager to use my experience to help you achieve your goals.
Montreal Dragon Boat Challenge 2017
– Bronze, University Mixed A Division
Toronto International Dragon Boat Festival 2018
– Silver, University Mixed B Division
– Gold, Premiere Mixed G Division
Canadian National Championships 2018
– Bronze, Under 24 Open
– Bronze, Under 24 Women
GWN Sport Regatta 2018
– Silver, Sport University Mixed Division
Additional Languages Spoken
Phoebe Wong
Personal Trainer
Certifications
Canfitpro PTS

CPR

First Aid
Focus & skills
Bodybuilding

Weight Loss

Online Training

Small Group Training

Health & Wellness Lifestyle Strategist
Bio
Health and Fitness has made a monumental shift in my life in terms of getting in tuned with myself, both physically and mentally. I strongly believe in the importance of investing in personal health/fitness, and that's one of many reasons I'm a trainer – to educate others. My dream is to impact as many people as I can, whether it is working with them one on one, in small group setting or via social media. I believe in treating the body holistically in order for it to achieve its true potential, and I'm truly passionate for assisting others with their adventure. My mission is to support you. Please feel free to get in touch with me to learn more as I would love to be part of your journey! Let's make some gains together!
Additional Languages Spoken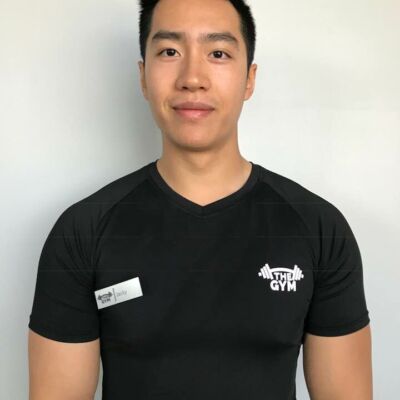 Jacky Kwan
Personal Trainer
Certifications
BSc. Kineseology

Fitness and Health Promotion diploma

NSCA – CPT

CPR

First Aid
FOCUS & SKILLS
Optimize movement mechanics

Weight and fat loss

Bodybuilding

Powerlifting
BIO
Growing up, I played a multitude of sports and was always involved in some sort of physical activity. My interest in fitness came from the belief that everyone can attain a healthier, better version of themselves through physical activity. That's why I want to help you attain that too. I can work with you to achieve your goals through proper exercise technique, and consistent progression, all while enjoying the journey and process.
Additional Languages Spoken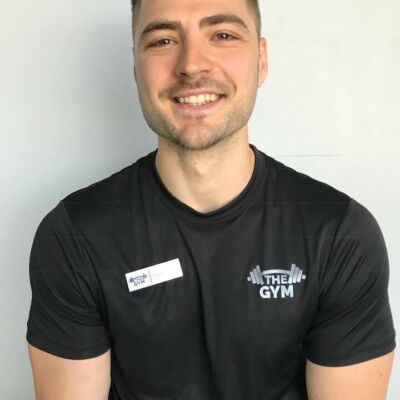 Farchad "Baku" Gadjyev
Personal Trainer
Certifications
University Degree in Geriatric Health/Exercise

Physiotherapy & Occupational Therapy Diploma

CrossFit Level 1

Canfitpro PTS

CPR
First Aid
FOCUS & SKILLS
Bodybuilding

Weight Loss

Functional training

CrossFit

Powerlifting

Injury prevention & senior (65 years +) exercise specialist
BIO
I have played sports my entire life and have been personal training for the last 10 years. I love helping people overcome health problems and feel brand new again. Whether you want to lose weight, gain muscle and strength or increase flexibility, my programming and attention to detail will help you to surpass your goals while having fun.
Additional Languages Spoken
Vichell Chung
Personal Trainer
Certfications
Bachelors of Science in Nursing

Canfitpro PTS

CPR

First Aid
Focus & Skills
Safe and effective weight training

Bodybuilding

Weight loss and strength training

Knowledge in musculoskeletal anatomy and corrective exercises

Functional fitness
Bio
All medical professionals have a passion to help others and I combine my nursing background with fitness. By becoming a nurse and trainer, I commit myself to help everyone regarding movement and being healthy. With my background in nursing, I understand the importance of preventative exercises, along with safe and effective programming for sustainable long-term health; which is why I will be furthering my certifications with Pre & Post Natal fitness and Fascial Stretch Therapy. I love working with people, making them laugh and have fun while helping them reach their goals. I have personally competed in a powerlifting competition and a bodybuilding competition (Bikini). I prioritize the value of having goals and working towards them, while maintaining a healthy balance in all the aspects of your life; physical, mental, social, and spiritual.
Additional Languages Spoken
Boyang Li
Personal Trainer
CERTIFICATIONS
Bachelor Degree in Physical Education from Wuhan Sports University (China)

Fitness and Health Promotion Diploma from Niagara College

Canadian Society for Exercise Physiology – CPT

Canfitpro – PTS

CrossFit – Level 1 Trainer

CPR
First Aid
FOCUS AND SKILLS
Chinese Wushu Teaching (Tai Chi Chuan)

Weight loss and build lean muscle mass

Functional movement and strength training

Flexibility and stretch training
BIO
I used to be a national-level Wushu Routine athlete and received more than 12 years of professional teaching and training. This precious knowledge and experience is now a part of my  regular training and has become a vital component of my life. Therefore, I don't view personal training as just training sessions, its about lifestyle and I plan to share the science-based knowledge behind the training, even within a simple and single movement and equipment use. I will use everything I know to help anyone achieve their fitness goals.
Hank Xu
Personal Trainer
CERTIFICATIONS
ISSA Personal Trainer

International trainer

Exercise therapist level 1

Canfitpro PTS

CPR
First Aid
Focus & SKILLS
Body transformations

Weight loss

Muscle gain

Strength gains
BIO
At my current weight of 180 lbs, I bench press 365 lbs, deadlift 585 lbs and squat 455 lbs. Never underestimate yourself.
Additional Languages Spoken
Mandarin
Xingyuan Gao (Linda)
Personal Trainer
Certifications
Canfitpro PTS

CPR
First Aid
Focus & SKILLS
Weight loss

Strength training

Flexibility and bodybuilding for women with attention to diet and nutrition
BIO
If you're a food lover and want to lose weight, you don't have to give up your favourite foods! I have the knowledge and experience to create the most efficient science based training and nutrition programs which can help anyone achieve their goals faster while enjoying the journey.
Additional Languages Spoken
Leo Zhang
Personal Trainer
Certifications
Canadian Red Cross CPR Level
ACE Personal Training Certificate
Functional Anatomy Specialist Level 1 by Zona Academy
First Aid
FOCUS & SKILLS
BIO
I have had almost two years experience in personal training and made many good transformations for my clients. I also had two years experience in Muai Thai. I strive to teach proper form and maximizing your results so that you can stay motivated and become healthier. I can also train people in three languages – English, Mandarin and Cantonese.
Additional Languages Spoken
Cantonese and Mahan Mandarin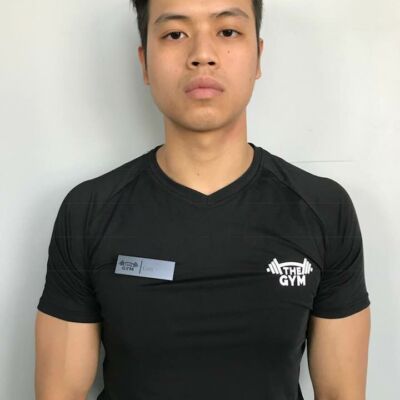 Conson Chan
Personal Trainer
Certifications
Canfitpro PTS

University Degree in International Business Management

First Aid

CPR
FOCUS & SKILLS
CPA Men's physique competitor
Athletic training
Body transformation
Strength Training
Posture and mobility correction
Varsity level Basketball
BIO
I am a strong believer in living a healthier and happier life which comes from living an active lifestyle – and because of my beliefs, I love to help others reach their fitness goals too. Whether it is slimming down or putting on muscle, with my recent focusing shifting into bodybuilding, combined with my athletic and performance training background, I offer an extensive and well-rounded training program catering to individuals who wish to transform their bodies and lives!
Kelvin Kwong
Personal Trainer
Certifications
CPA fitness certification

Wilfrid Laurier University BA Kinesiology

First Aid

CPR
FOCUS & SKILLS
Weight loss
Body building
Power lifting
BIO
I am never in a calorie deficit. I started to workout because of my passion for fitness, especially basketball when I was just 120lbs at the age of 17. I've gained 65 pounds of muscle over the years of training. I always want to be moving and being active, so get ready to work because they call me the superset GOD; non-stop exercise!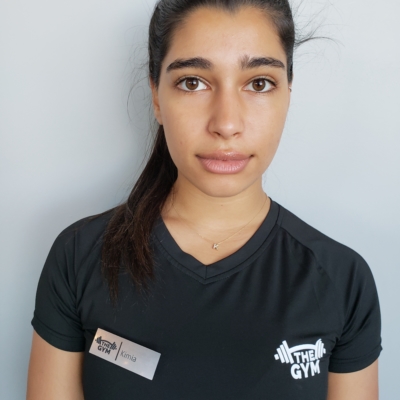 Kimia Taghaddos
Personal Trainer
Certifications
ISSA PT certification
SFA

First Aid

CPR-C
FOCUS & SKILLS
Bodybuilding
Weight loss
Flexibility/improving ROM
Online Coaching
Injury prevention and chronic pain treatment
BIO
I have been in competitive sports pretty much since I could walk. As a gymnast and swimmer, my entire childhood was spent in the pool and gym and although the sacrifice was huge I don't regret a second of it because of the love I had for my sports and the lessons I learned. I was forced to give up gymnastics a few years ago due to the toll it took on my body and began diving. I fell in love instantly and my gymnastics background helped me get to a high level in the sport quickly. I then had to give that up when I started university because of the toll it would take on my studies. I am currently a cheerleader and completely in love with my team and my sport.
These sports have taught me body awareness, conditioning techniques, and control beyond anything I could get from a textbook or PT course. For me being active is about being healthy, sculpting a physique I can be proud of, and gaining confidence. You are your own greatest masterpiece and my goal is to help people feel empowered and energized while creating the body they never thought they could obtain. As a student of kinesiology, I like to use a very scientific approach to help my clients smash their goals. Anything is possible with the right formula (just ask for my before pics).
ADDITIONAL LANGUAGES SPOKEN
Derick Briones
Personal Trainer
Certifications
CPR

First Aid

Canfitpro PTS (in process)
FOCUS & SKILLS
Fat Loss
Muscle Building
Athletic and Conditioning Training
Flexible Dieting
Online Coaching
BIO
Being exposed to a numerous amount of different sports throughout my life, I have learned the importance and benefits of what exercise does to one's self. After enrolling in my first gym when I was 15 to help me condition myself better and gain strength for the soccer field, I have transformed fitness into my passion and lifestyle that I cannot let go of as the benefits continue to grow. It has helped me improve in all aspects of my life and it has taught me how to love my body and challenge it daily to improve on my faults. As we all know, no one is perfect. By being fit, healthy, and transforming ourselves to become the best that we have ever been, it does not only make us look good – but it also makes us feel good. The beauty of fitness has changed my life and that is why I have chosen to stick to it for over 4 years and counting. Throughout the course of these years, I have learned and still continue to learn every possible thing to improve on as I strongly believe that there will always room for improvement, and that we can always be better than our old selves. I understand that the start is a struggle especially when you are alone, and I am passionate in helping people to get up on their feet and transforming them to the best version of themselves. I truly enjoy spending time with people who have made a decision in improving their health and fitness, and working alongside them in reaching their life changing goals!
ADDITIONAL LANGUAGES SPOKEN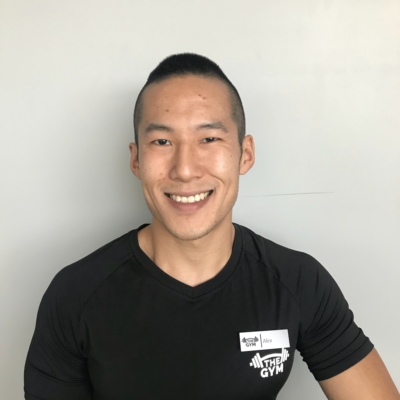 Alexander Chung
Personal Trainer
Certifications
CPR/AED Certified

First Aid

GIPTI Certified
Certified Elite Calisthenics Specialists

Canfitpro PTS
FOCUS & SKILLS
Calisthenics and functional training
Body fat reduction and weight loss
Increase strength, energy and stamina
Resistance training and weight training
Experienced with injury and mobility issues
BIO
I have been working out consistently for over 15 years and a trainer for over 5 years. My goal is to help others work towards their goals. My passion is to grow as my goal is to continue to inspire, motivate and coach others to reach their fitness goals. Whether you are looking to improve your body composition, or increase your strength and mobility, I can provide you with the training and assistance necessary to reach these goals. I believe that it is never too late to start working toward your goals, as I have worked with clients ranging from strong, young athletes to seniors with conditions, my program will be safe and rewarding!
Thomson Lee
Personal Trainer
Certifications
Bachelor of Health Science (Honours) specializing in Excercise Science

First Aid Certified

CPR C/AED

Canfitpro PTS

5 years Personal Training Experience
FOCUS & SKILLS
Powerlifting
Strength Training and Bodybuilding
Functional/Athletic Training
Healthy Weight Gain and Weight Loss
Postural Correction
Nutrition Counseling
Online Coaching
BIO
"Bones' and 'Matchsticks" were inevitable nicknames going through school. These labels were not the worst but they were chipping away at my self-esteem. I decided to change this and did whatever it took to obtain a larger physique. I gained the weight that I wanted but I wasn't happy with how I looked so I went on a healthy fat loss journey and learned to gain muscle properly. As a result, I am a great advocate that the mirror is your best friend rather than your scale. Through these two processes, I obtained the knowledge and expertise to lose weight and to gain weight in a healthy and efficient manner.
I spent a lot of time on my fitness journey with various processes to find the best way to obtain my ideal physique. In doing so, I found a passion in the experiments and want to share this knowledge to help others as well. I continue to explore different areas of fitness: HIIT training, Powerlifting, Olympic weightlifting etc. My philosophy is to provide my clients with the skills, knowledge, support, guidance and resources to inspire their fitness journey to a healthier lifestyle while making it enjoyable. The human body is capable of many things… as long as you expose your body to them. I will show you the way.
ADDITIONAL LANGUAGES SPOKEN
Chinese (Cantonese and Mandarin)
Oscar Lau
Personal Trainer
Certifications
Bachelor of Kinesiology – University of Toronto

CPTN Certified Personal Trainer (CPTN – CPT)

Standard First Aid with CPR-C – Lifesaving Society
FOCUS & SKILLS
Bodybuilding
Weight Loss
Movement pattern developement for mobility
Functional training incorporating strength and conditioning principles
Injury prevention and movement specialist
BIO
I stumbled upon resistance training during dark times when I was 15. It became my pillar for greatness. I believed that in order to inspire others, the first step would be to achieve the physical look of a Greek hero such as Heracles. I have accumulated close to 9 years of personal experience with training. It started with bodybuilding and I eventually dabbled with power lifting, before moving on to strength and conditioning. Throughout my recent years In University I have also been able to hone and refine my mind like a warriors sword, a crucial aspect when it comes to training. I love helping people discover themselves through movement in addition to the euphoria and self-confidence that physical activity can foster. Whether you want to improve body composition and lose weight, build strength or muscle, or develop a foundation for movement to boost mobility. I will try my best to guide you to achieving your goals with my attention to detail for movement and programming, while ensuring it is an enjoyable ride.
Munib Aslam
Personal Trainer
Certifications
Canfitpro PTS
Focus & Skills
Bodybuilding
Powerlifting
Calisthenics
Functional Training
Online Coaching
Bio
I have always considered myself an athlete and have found pleasure pursuing different training styles to achieve an aesthetic and athletic physique. I love helping people and having a career in fitness has been such a blessing. Making fitness a passion helped me unlock my potential and motivated me to go after my goals. I want to motivate as many people as possible to be more successful in life by helping them achieving their fitness goals. Working with me, you will learn to fall in love with the process of becoming a better you. Get in touch!
Additional languages spoken: Farsi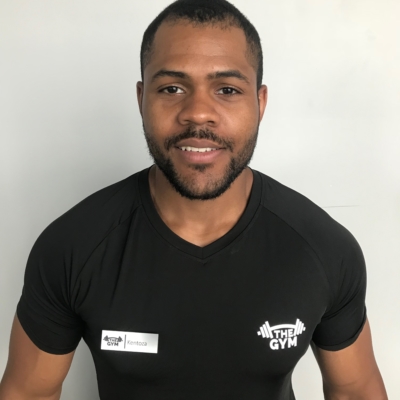 Kent Mendoza
Personal Trainer
Certifications
Canadian Society of Exercise Physiology (CSEP) – Certified Personal Trainer (CPT)
Kinesiology Graduate – Lakehead University
CPR
First Aid
Focus & Skills
Bodybuilding
Muscle Mass Gain
Fat loss, Diet and Transformations
Scientific Approach to Exercise, Hypertrophy
Bio
My philosophy is plain and simple: Everyone wants to be fit yet there are few that can be fit. When you walk through those doors you show that you are ready to carry the burden of your own physicality and mentality. It will hurt, you will suffer and at times you will feel stuck and that you are fighting a battle you can't win; but know that on the other side of pain is greatness. Train as hard as you can and you will find it will change the person you are and it will create the person you want to be.
Additional Languages Spoken
Shayne Rice
Personal Trainer
Certifications
University Degree in Business
Canfitpro PTS
CPR
First Aid
Focus & Skills
Bodybuilding
Weightloss
Functional training
Powerlifting
Sports specific training
Bootcamps
Bio
I have played and excel in sports my entire life. I have been trained by some of the top coaches in Canada for track and field and most recently football. I played football and ran track in University where I was Rookie of the Year in Track and won 3 National Championships in Football. I have had the privilege of working with some of the CFL top players and coaches where I gained lots of knowledge to incorporate into my training.
I am a hard but smart trainer who makes workouts fun with one guarantee. "I will get you your results and get you into the best shape of your life." When you work with me, you are getting a trainer with a sporting background that has played and performed at pro level with the knowledge to adapt to any circumstance I see fit. Come train with @_srfitness_ and PUT IT TO TRAINING!!