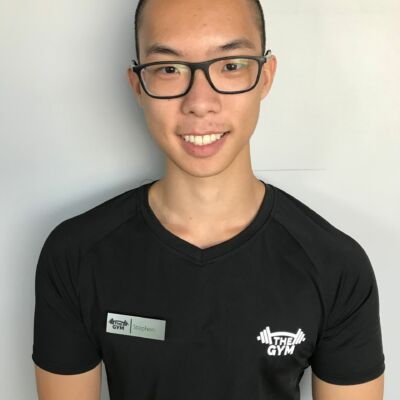 Stephen Yee
Personal Trainer
Certifications
CanfitPro PTS

CanfitPro Fascia, Movement & Assessments

CPR
First Aid
Focus & Skills
Strength and Athletic Training

Weight and Fat Loss
Olympic Weightlifting

Postural Awareness and Injury Prevention
Bio
Having been a competitive Dragon Boat Coach/Trainer at the University of Toronto for the last 3 years, I have helped countless student athletes achieve their fitness goals. My main objective is to provide individuals with the tools to obtain strength, mobility, and better body awareness. I strive to develop healthy, well rounded individuals for the long term by implementing customized training programs to suit your needs. Whatever your level of performance, I'm eager to use my experience to help you achieve your goals.
Montreal Dragon Boat Challenge 2017
– Bronze, University Mixed A Division
Toronto International Dragon Boat Festival 2018
– Silver, University Mixed B Division
– Gold, Premiere Mixed G Division
Canadian National Championships 2018
– Bronze, Under 24 Open
– Bronze, Under 24 Women
GWN Sport Regatta 2018
– Silver, Sport University Mixed Division
Pickering Dragon Boat Festival 2022
– Silver, Premier Open Division
Toronto International Dragon Boat Festival 2022
– Gold, Premier Open Division
Canadian National Championships 2022
– Gold, Premier Open Division
Additional Languages Spoken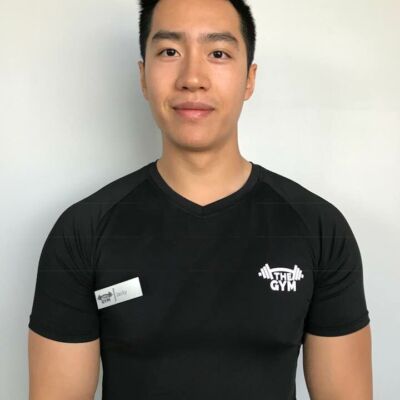 Jacky Kwan
Personal Trainer
Certifications
BSc. Kineseology

Fitness and Health Promotion diploma

NSCA – CPT

CPR

First Aid
FOCUS & SKILLS
Optimize movement mechanics

Weight and fat loss

Bodybuilding

Powerlifting
BIO
Growing up, I played a multitude of sports and was always involved in some sort of physical activity. My interest in fitness came from the belief that everyone can attain a healthier, better version of themselves through physical activity. That's why I want to help you attain that too. I can work with you to achieve your goals through proper exercise technique, and consistent progression, all while enjoying the journey and process.
Additional Languages Spoken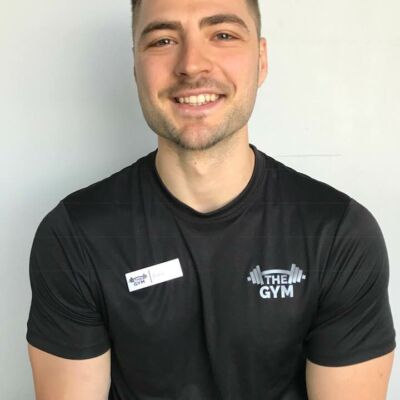 Farchad "Baku" Gadjyev
Personal Trainer
Certifications
University Degree in Geriatric Health/Exercise

Physiotherapy & Occupational Therapy Diploma

CrossFit Level 1

Canfitpro PTS

CPR
First Aid
FOCUS & SKILLS
Bodybuilding

Weight Loss

Functional training

CrossFit

Powerlifting

Injury prevention & senior (65 years +) exercise specialist
BIO
I have played sports my entire life and have been personal training for the last 10 years. I love helping people overcome health problems and feel brand new again. Whether you want to lose weight, gain muscle and strength or increase flexibility, my programming and attention to detail will help you to surpass your goals while having fun.
Additional Languages Spoken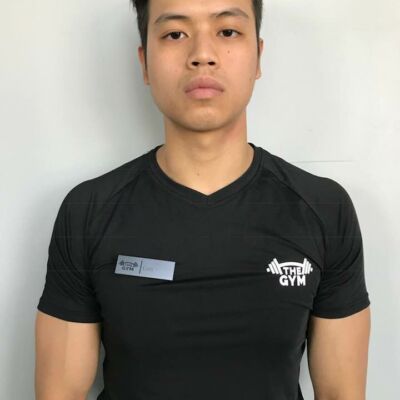 Conson Chan
Personal Trainer
Certifications
Canfitpro PTS

University Degree in International Business Management

First Aid

CPR
FOCUS & SKILLS
CPA Men's physique competitor
Athletic training
Body transformation
Strength Training
Posture and mobility correction
Varsity level Basketball
BIO
I am a strong believer in living a healthier and happier life which comes from living an active lifestyle – and because of my beliefs, I love to help others reach their fitness goals too. Whether it is slimming down or putting on muscle, with my recent focusing shifting into bodybuilding, combined with my athletic and performance training background, I offer an extensive and well-rounded training program catering to individuals who wish to transform their bodies and lives!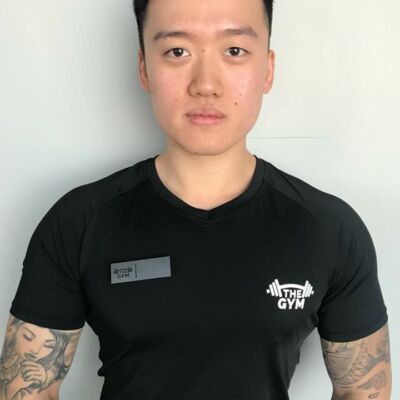 Leo Zhang
Personal Trainer
Certifications
ACE Certified personal trainer
Nutrition for sports, exercise & weight management by ACE
Functional First Pain-Free Movement Specialist by ACE
CPR
First Aid
FST Level 1 (processing)
Focus & Skills
Functional Training
Bodybuilding and power building
Weight/fat Loss
Posture correction
Bio
My passion is to help people change their lives in the simplest and realistic way possible. I believe everyone deserves the right to have good health and being satified with themselves inside and out. I was really skinny and weak when I was in highschool and sickness was always bothering me. I started to go to the gym and my posture was fixed,  immune system was improving and the most important part was that I was being more confident. After graduated from Mcmaster University for Finance, I chose a totally different career path which became a personal trainer. I have helped many of my clients to achieve their goals and fixed their health problem and I will continue to help more people with my skills and knowledges. It is never to late to start exercising and I will help you to reach your goals in a safe and fun way.
Additional Language Spoken
Myshiia Pinney-Dimock
Personal Trainer
Certifications
Bachelor of Communications
CanFit Pro personal training specialist
CPR certified
Focus & Skills
Weight training
Bodybuilding/ Booty Building
CPA Bikini Competitor
Sustainable Fat loss/ Muscle gain
Macronutrient Advice
Bootcamp/ High intensity interval training
Bio
I began my fitness journey 6 years ago with the sole intent to be 'skinny'. I under-ate and over-exercised, not lifting weights in fear of getting 'bulky'. I have now won gold medals in bodybuilding, I fell in love with the process of setting goals, putting in the work and surpassing even my own expectations. Throughout my journey I have learnt how to effectively train in the gym, and diet properly to fuel my body based on my goals. I built muscle, developed physical and mental toughness and became confident in my body. The gym has taught me the value of hard work, dedication and believing in oneself. Let me help you see results faster, using a science based approach to show you how to effectively and efficiently eat and train. I always say "work smarter, not harder". My goal is to have you eating more, exercising less and finally seeing results. Book a complimentary session with myself, I will create a workout program and provide macronutrient advice. Together we will have fun and help you reach your goals. You will feel amazing when you start today.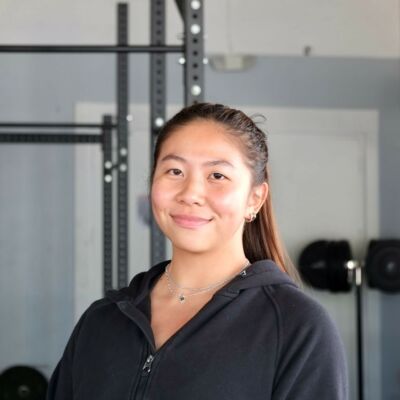 Ophelia Chung
Certifications
ISSA CPT Transformation Specialist
Pn1 Nutritionist
CPR
First Aid
Focus & Skills
Fat loss / weight loss Bodybuilding
Powerlifting
Im passionate to help individuals to achieve the body they want without food restrictions and hours of exercise. I desire to educate others how to increase metabolism and ditch dieting for life. As a woman who struggled with my own body image and relationship with food, it was a battle with myself and I understand how draining it could be mentally. So it's my goal to help individuals who are struggling to overcome these issues and educate those to feel confident in their body while also enjoying the foods they love.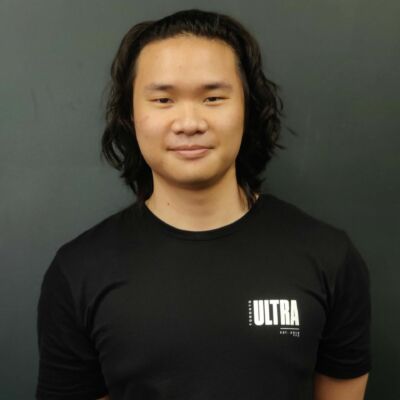 Frankie Shum
Certifications
Fitness & Health Promotion Diploma
First Aid & CPR
Focus & Skills
Bodybuilding
Teaching Fundamentals
As a skinny kid growing up, I wasn't very confident with others due to my body image. Working out provided a means of self-improvement. As I slowly grew stronger, my confidence rose exponentially. I felt more confident in my more built stature. From then on, I wanted to help others reach the same feeling of satisfaction that I found through exercising. Whether it's getting toned, losing weight or feeling healthier (etc.), I want to help others reach their goals and feel better about themselves. As a trainer, someone's goals are just as important as mine. By holding one accountable and building a sustainable program towards their goals/experience, I can introduce them to a new outlook on fitness using my knowledge. With this in mind, it's only a matter of time until we can build a healthier, more reinforced lifestyle.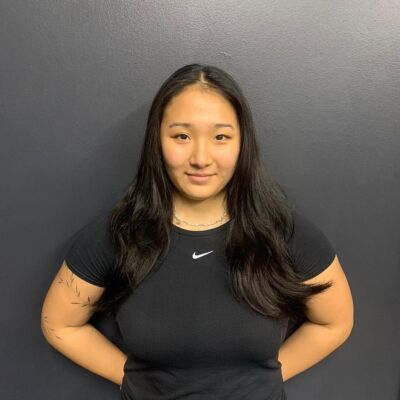 Cindy Cui
Honors Specialization in Interdisciplinary Medical Science undergraduate degree
First Aid & CPR
Weight training
Sustainable and healthy weight loss
Teaching foundational training for a sustainable and healthy lifestyle
Can converse in English and Mandarin
Growing up as a competitive swimmer, I've always been interested in and familiar with physical training and health. I further nurtured this interest during my undergraduate studies where I learned about human anatomy and spent my summers shadowing at a physiotherapy clinic. My experience taught me that any physical journey, whether rehabilitation or weight loss, is gradual and not linear. In addition, I firmly believe that knowledge is the essential foundation for physical training and nutrition. Thus, my goal is to guide my clients to reach their goals and simultaneously educate them on important knowledge so they can independently sustain their goals. Because I have struggled with negative body images after gaining weight from stopping swimming, I acknowledge that physical training is also a mental journey. I will enforce a positive lifestyle for my clients so they can feel confident working out and eating what they desire. As a personal coach, I will provide macronutrient advice, create workout programs to do at the gym and at home and provide support to help reach your goals.