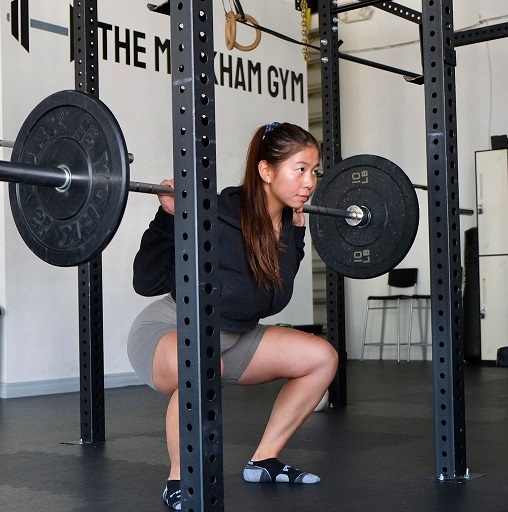 Attention Markham!
Do you catch yourself saying,
"I'M SO STRESSED"
But not sure why, or what kind of stress? 
And so you just proceed to finding stress relievers? Like going to the gym? Going to workout? Eating unhealthy snacks? Maybe you just get a massage and move on? 
Most people don't actually do anything to relieve stress. 
Well, don't dwell over it too much. 
Because stress management can be complicated & confusing, and because there are different types of stress. Here is how you should approach it!
First identify and understand the stress. 
There's 1️⃣ acute stress, 2️⃣ episodic acute stress, & 3️⃣ chronic stress ~ each with its own characteristics, symptoms & treatment. 
1️⃣ is the most common form of stress. It comes from demands & pressures of the recent past, & anticipated demands. Acute stress is thrilling in small doses, but too much is exhausting. A fast run, for example, is exhilarating early in the day but it's also the auto accident, the loss of an important contract, & like a deadline that your rushing to meet type of stress.
✏️ The good thing is that acute stress is easily manageable and treatable. 
2️⃣ Episodic acute stress is when we suffer acute stress frequently, when our lives are so disordered ~ always in a rush, but always late. This energy becomes very toxic. Unfortunately, symptoms of extended of this stress leads to: persistent tension headaches, migraines, hypertension & heart disease. 
✏️ Treating episodic acute stress requires intervention on a number of levels, generally requiring professional help, which may take some time. Try to start with lifestyle changes & don't resist to the change. 
3️⃣ This is the grinding stress that wears people away day after day, year after year. It destroys bodies, minds & lives. Chronic stress comes when a person never sees a way out of a miserable situation. It's the stress of unrelenting never ending demands. With "no hope", we may give up searching for solutions. The worst aspect of chronic stress is that people get used to it. They forget it's there. Some chronic stresses stem from traumatic, early childhood experiences that become internalized & remain forever painful & present.
✏️ First comes accepting & recognizing the stress. Ask, what affects does it have & why does it rub me the wrong way? It's the type of stress that will kill you if you don't address it.
WHATS THIS GOT TO DO WITH THE MARKHAM GYM PAGE? 
WELL EXERCISE IS THE BEST RELIEVER OF STRESS!
AND IF YOU'RE EXPERIENCING PHYSICAL PAIN AS YOUR FORM STRESS, 
YOU SHOULD KNOW WE OFFER PHYSICAL THERAPY IN FORMS OF PHYSIOTHERAPY, CHIROPRACTIC CARE AND MORE!
The Markham Gym
166 Bullock Drive
Units 6 & 7
Markham, ON
L3P 1W2